Hi! I'm Niquee, Senior UX Designer at Avanade
B.S. Computer Science, Gordon College
M.S. Human Centered Design & Engineering, UW (2021-2022)
UX Certified by Nielsen Norman Group NN/g
My Story of Hardwork and Dedication
I'm most passionate about creating user experiences that are better, effective, and fun to use.
Design Skills
UX Leader
I'm a leader in UX Design. I am skilled in developing and leading user experience research, strategy, and design. I serve as a champion for end-user empathy and human-centered/user-centered design.
Design Thinking Practitioner
I'm a Design Thinking Practitioner with demonstrated experience in user research methodologies applied in lean and agile work environments.
Web UI Designer
I design unique, user-friendly & visually appealing web pages and brand identities that are used for marketing, e-commerce and web applications.
Web Developer
I use a variety of programming & template languages such as HTML, JavaScript, PHP, and Liquid to build web pages and widgets.
Illustrator
I conceptualize, create, and design original vector graphics based on style guide and creatives— I turn fuzzy ideas into reality. I love designing icons and I enjoy doodling creative arts and graphics.
Creative Thinker
I enjoy the ocean as much as I enjoy being surrounded by mountains and trees. I practice shrin-yoku and leverage the power of nature to produce creative juice.
Certifications
Design Thinking Practitioner
by Luma
Human-Centered Service Design
by IDEOU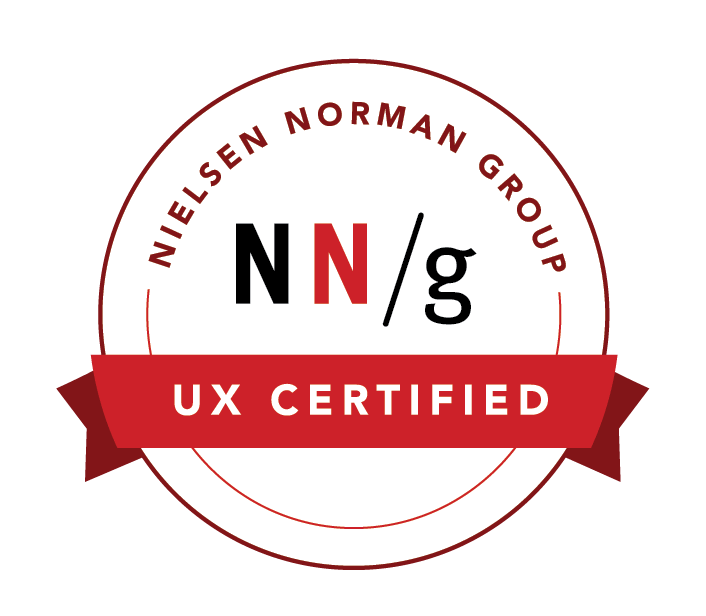 UX Certification
by Nielsen Norman Group
My story of hardwork and dedication
When I received my full scholarship to study Computer Science I grabbed it like nobody can take it away from me, I was 15 years old. How did I get the scholarship? I graduated in High School as the Class Salutatorian competing with other 5,000 students. Philippines Senator Richard J. Gordon gave every top student in my city a chance to go to college and learn more about technology.
For nine years, I designed and developed UI and Visual assets for web, mobile, and intranet pages. I'm a design producer turned Head of Design and managed a team of passionate designers for SaaS platforms.

Today, I am a Senior UX Designer at Avanade. I help shape the overall Global IT Experience vision and roadmap for Avanade. I use Design Thinking approach and UX Design skills to create art that leads to possible solutions and a better approach to WX Workplace Experience.
My attention to detail, hard work, passion, and meticulous creative thinking process have led me to deliver high-quality code and design for web pages and web applications. This path led me through a multitude of disciplines for customer service, visual design, web design, and development. I collaborated with my team with low-ego and always ready to consume constructive feedback and turn them to better results. Exposure to different areas of the company— engineering, design, and brand & marketing has put me in a position to be a hybrid contributor.
I found success in life, but I never stopped learning. I continue educating myself by reading, training and getting certified in areas that I am passionate with. I have been recognized as a creative thinker with a broad view of technology, a leader, and a team player. Integrity is my best friend, and I always believe that doing the right thing leads to better results, empathy, and strong customer service and relationships. Courage is deeply embedded in my core, and I am not afraid to tackle challenges in life and my profession.
Proud woman in tech,
P.S. Here's what people say about me
Management
"Niquee is a tremendous talent and a hard worker. If I had a project that needed to be done quickly and done right she was my go to person for the job. Niquee was able to balance managerial tasks and personal production well, even though she always had a full plate she was constantly producing results."
—
Jerad Ellison
Sr. Account Executive
Results-Oriented
"Niquee is a creative, highly adaptable, resourceful and results-oriented producer. Her work as a visual communicator demonstrates a great eye for the right design to communicate a message with clarity, impact and meaning."
—
Katrina Agustin
Sr. Web Engineer
Strategy to Execution
"One key attribute that I remember about Niquee was her ability to accomplish any task that we set for her in the domains of UX, design (web and non-web), branding, and marketing. Niquee also has the ability to move from strategy to execution and generally act beyond the scope of a role as needed, enabling her to add significant value up and down the value chain."
—
James Lewis
Sr. Technical Program Manager
Geeking Outdoors 🏂